Types of heating, which is the most efficient?
February 24, 2021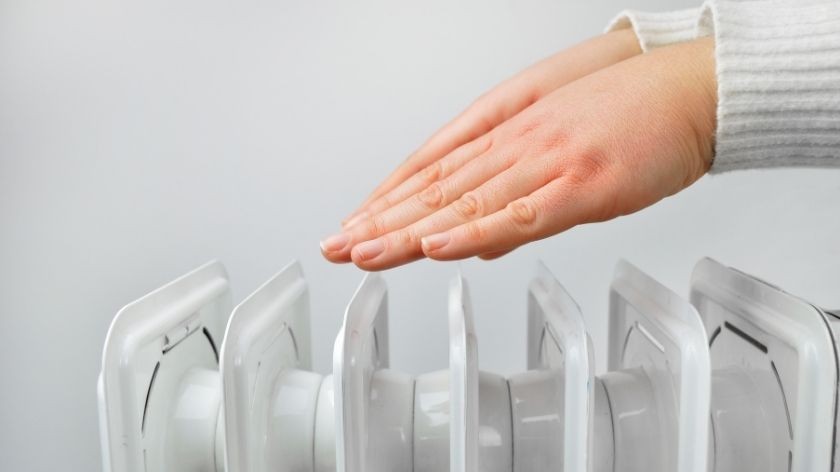 At Inmobiliaria Espígul we have more than 30 years of experience in the real estate and construction sector. Our new-build homes are equipped with the latest systems to achieve maximum energy efficiency and maximum interior comfort.
Faced with the question: "What is the best heating system"?
There is no single correct answer.
In this post we talk about the different types of heating systems so that you can choose the most efficient one for your home.
Before we consider choosing a heating system, different aspects must be taken into account:
The size of the house and its location and orientation. Heating a house is not the same as heating a flat. Nor is it the same if the flat gets a lot of sun or if it is an area where the temperature is always very low.
The insulation of the house. This point is very important because the better the insulation system of the house, the more energy savings there will be.
The difficulty of the installation and its maintenance.
Once we are clear on these points, we can go on to compare different types of heating systems:
Gas boiler and radiators.
This is the most widely used heating system in Spain. Gas boilers use natural gas to heat a hot water circuit that runs throughout the house and releases heat through radiators.
Advantages: It is a suitable system for large homes, as it distributes heat evenly throughout the space.
Disadvantages: It requires periodic maintenance and annual cleaning.
Aerothermal
This heating system is based on using air conditioning machines that generate both cold air and hot air. Air-conditioned heating is useful when we want to heat small spaces or specific rooms. It is especially recommended in areas with mild temperatures.
Advantages: The temperature can be controlled and it is a system that does not require a lot of installation and maintenance. As it has hot and cold air, it can be used both in summer and winter.
Disadvantages: The air it generates is quite dry and can be harmful for people with respiratory problems. It is a very specific heating system and it will hardly heat the whole house.
Oil-fired boilers
Ideal for homes that do not want or do not have natural gas supply. It has a lower installation price and high performance, so they are suitable for all types of homes.
Advantages: High performance, they heat quickly and are easy to install and maintain.
Disadvantages: The main disadvantage is the diesel. The price is higher because it has to be bought and transported and you also have to have space to store it.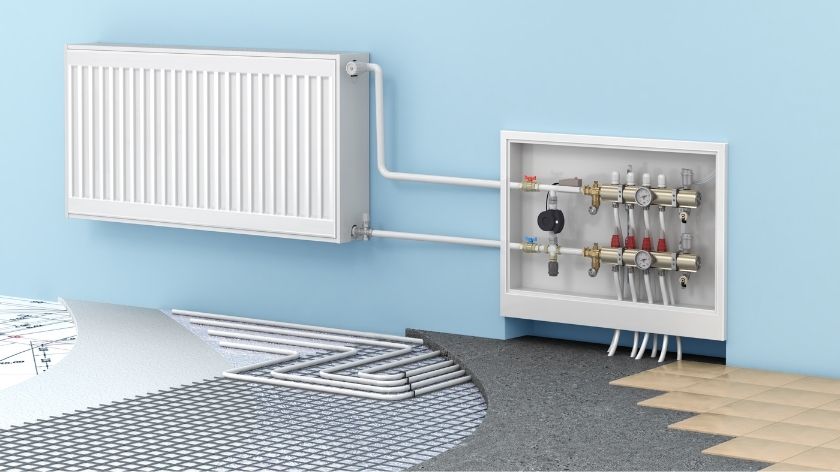 Underfloor heating or electric radiators
This type of heating also does not require the installation of natural gas. It works as follows: An electric boiler saves water by means of electricity and is installed with radiators or tubes spread over the floor to generate heat.
Advantages: They can be installed in any home because they do not depend on the natural gas supply, they are also safer because gas leaks are avoided. It is an easy maintenance system.
Disadvantages: It has a higher consumption than a gas boiler, therefore it has a higher cost.
Biomass cookers (wood or pellets)
These are cookers that run on biomass (renewable fuel made from organic waste). It is one of the most ecological options and ideal for heating small areas. It is a good alternative if the property does not have gas.
Advantages: They have a high calorific value and produce almost no waste.
Disadvantages: They require weekly cleaning and space to store the wood or pellets. Biomass cookers require a higher initial investment.
These systems are not mutually exclusive, depending on the characteristics of your home you can opt for a single heating system or complement the ones you think are necessary to achieve maximum indoor comfort and energy efficiency.
If what you want is to achieve an efficient house you can contact us at hola@espigul.com or call us on 972 220 110.