What is coliving, how does it work and what are the requirements?
May 5, 2022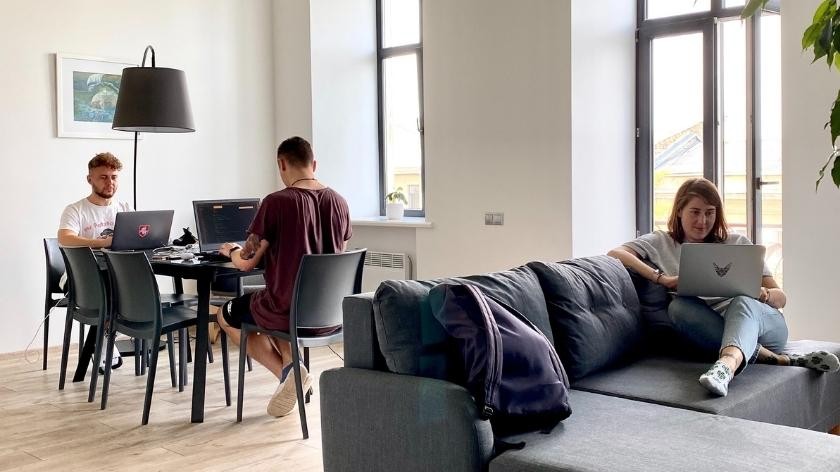 So, how does coliving work?
Coliving, or shared renting, was born in San Francisco in the 2000s, when many young professionals arrived in Silicon Valley and could not find a suitable place to live. It is considered an extension or evolution of coworking in the housing market.
Coliving is about renting a room, usually with its own bathroom, in a building where there are common spaces and services with the rest of the tenants. It is similar to student residences, but has more features. One of its attractions is socialization on a professional scale. It is a very good option for people who have to spend some time away from home for work reasons, young people who have gone abroad to study… In addition to economic reasons, it also helps to socialize and create bonds.
This type of housing usually includes laundry, kitchen, swimming pool, work areas, leisure areas and some even have gym facilities. Others organize events for socializing and networking.
On the other hand, there are many investors and companies interested in managing everything related to coliving leases.
Some advantages of coliving are:
Flexibility: rentals by weeks or months and more flexible.
Convenience: The rental comes with home insurance and other associated services.
Privacy: Everyone has their own private space, usually with kitchen and bathroom included, so you don't have to share appliances or agree on what to watch on TV.
It is usually cheaper than renting: this is due to the fact that other services are included in the monthly price.
Knowledge sharing
Expand contacts and synergies
Coliving from the property
Operators estimate returns of between 5% and 8% in the management of large buildings for coliving, while in small owner-occupied homes, the percentage decreases to 3% – 6%.
What are the requirements for a property to be converted to coliving?

Requirements that the property has to meet:
There are a number of requirements that a property has to meet in order to qualify for coliving. The requirements must be the following:
Good location: central areas with good communications.
2 bathrooms
4 bedrooms
Kitchen
Living-dining room
In short, coliving is a new form of shared housing, the preferred option for many millennials to live and work under the same roof. Their goal: to network and establish synergies that help them develop their business projects.
However, if you think that coliving is not a good option for you and what you are looking for is an apartment for yourself, Espígul can help you find the home that best suits your needs. We are the leading real estate agency in rentals in the province of Girona.