7 reasons to have a house with a pool
August 27, 2020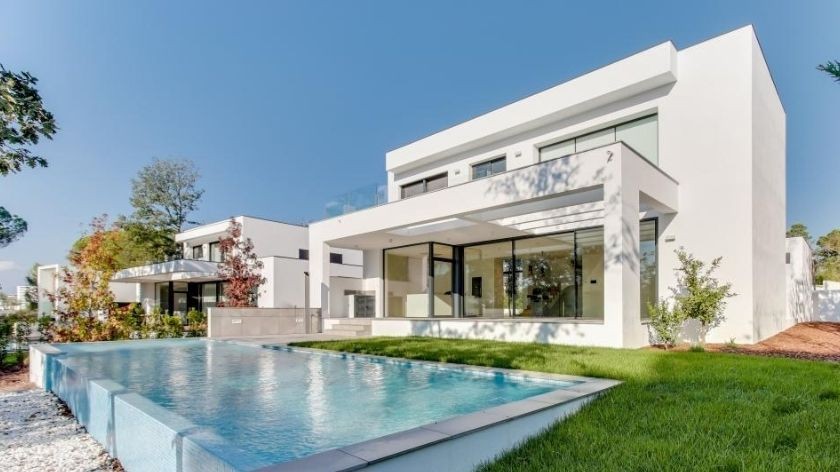 Depending on the space and budget you have available, you can consider putting one type or another of pool at home. We explain you the different types of pools that you can find regularly:
Inflatable/dismountable pools: as they are temporary, they are the best option to try out if you really like having a pool at home. They are also much more affordable than the other options although they must also have some maintenance.
Building site pools: these are pools that are built specifically for the home. The best part is that you can customize the shape and materials 100% to your liking. They are also usually very durable.
Indoor pools: usually have additional costs as they require enclosures or covers. The positive side is that they are usually heated pools and can therefore be used all year round.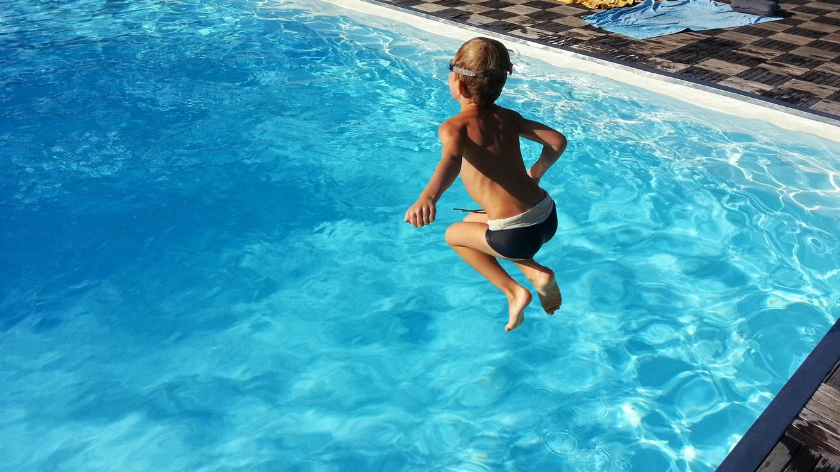 Next we are going to tell you the seven reasons to have a house with a pool
The best way to beat the heat
We used to tell you about things we like about the summer, but it also has other things we don't like, like the heat. Having a pool at home is a good solution to deal with the high temperatures during summer days.
Fun is guaranteed
Few things are as fun as a swimming pool: you can play games, have parties with friends and family, play sports and even put in some inflatable or slide. Besides, a swimming pool at home is always enjoyed by young and old, it is a guaranteed success!
As and when you want
One of the main advantages of having a pool at home is to have it available 24 hours a day, 365 days a year (maybe a few days less if it is not heated). Because, yes, we love the beach but many times it is horrifying to have to do the whole route, hold the queues back and have to make do with a little piece of sand in the third row. With a pool at home we have a very good alternative to the beach if we want to cool down.
Disconnect and relax
That's right, if there is something about the pool it is this duality. First we will explain what a fantastic space is for having fun but it can also bring calm to our daily lives. For example, to be able to take a bath when arriving from work or to enjoy a dip before a siesta on a Sunday.
New family meeting point
The pool is often a new meeting place for families. Enjoying activities together can be very beneficial in strengthening family relationships.
Privacy
Forget about bathing in crowds and shouting. The pool is only yours and you decide who you want to share it with.
More value to your home
A house with a pool always draws more attention. It is a good temptation for future home buyers to imagine themselves living there. In addition, the swimming pool usually increases the selling price of a house.
Sustainable pools, have you considered the option?
So far we have talked about the advantages of having a pool at home. Before making the decision to install a pool in your home, you should know all the options.
The current trend is to be as environmentally friendly as possible, in this case it should not be less. There are many resources to make your pool as efficient and ecological as possible:
Use water treatments that are less chemically aggressive and can make the water last much longer.
Use natural filtering systems such as plants, stones… Imitate the natural system and above all keep the water in constant movement.
Use eco-friendly accessories such as solar water heaters, electric bottom cleaners or pool covers to prevent water evaporation.
If the swimming pool is an indispensable element that your future home must have, at Espígul Real Estate we help you to find the house with a swimming pool in Girona and surroundings that best suits your needs.